It's Day 389 of the Pink Collar Savvy & Chic on Purpose Project and I was reminded though healing is not linear, it is lifelong. I've faced so many Ds –– personal challenges –– in my lifetime and gotten a lot of help healing from the hurt. At times this has come through individual and group counseling –– Christian and otherwise, reading self-help books like the Boundaries  series, support groups, and through lots of reflection and prayer. And I've come such a long way from where I was a decade ago. Still, though I understand the healing journey is not smoothly paved and linear but full of treacherous triggers, ups and downs. Having survived the ride up to this point, I'd hoped it was about over. Instead, this week of my 49th birthday, I've realized healing is a lifelong process.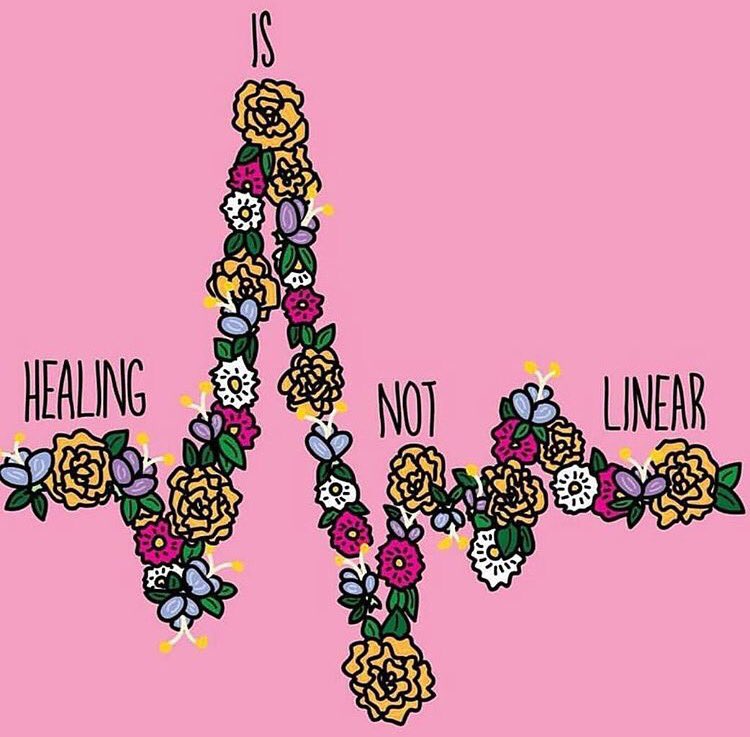 As a Pink Collar Savvy & Chic on Purpose survivor of so much hurt, it would be easy to give up on the dream of a pain free life. But as a Child of God, I believe His Word regarding what His Son did for us on the cross: "But He was wounded for our transgressions, He was bruised for our iniquities; The chastisement for our peace was upon Him, And by His stripes, we are healed." – Isaiah 53:5. Embracing this truth, I can continue my healing journey, content in the knowledge that though it's not linear but lifelong, through Him, I'm already healed.
If you're facing hurts –– physical, emotional, relationship, financial, spiritual ––and need healing, I hope you'll be Pink Collar Savvy & Chic on Purpose and embrace this truth for yourself.
Be savvy & chic,
~Pink Collar Coach